Product Summary
The MC705C8ACPE is a member of the low-cost, high-performance M68HC05 Family of 8 bit microcontroller units (MCU). It is based on the customer-specified integrated circuit (CSIC) design strategy. The MC705C8ACPE uses the M68HC05 central processor unit (CPU) and is available with a variety of subsystems, memory sizes and types, and package types.
Parametrics
MC705C8ACPE absolute maxing ratings: (1)Supply voltage VDD: -0.3 to +7.0 V; (2)Input voltage VIn: VSS –0.3 to VDD +0.3 V; (3)Programming voltage VPP: VDD –0.3 to 16.0; (4)Bootstrap mode (IRQ pin only) VIn: VSS – 0.3 to 2 × VDD + 0.3 V; (5)Current drain per pin excluding VDD and VSS I: 25 mA; (6)Storage temperature range TSTG: -65 to +150 ℃.
Features
MC705C8ACPE features: (1)On-chip oscillator with crystal/ceramic resonator; (2)Memory-mapped input/output (I/O); (3)Selectable memory configurations; (4)Selectable programmable and/or non-programmable computer operating properly (COP) watchdog timers; (5)Selectable port B external interrupt capability; (6)Clock monitor; (7)High current drive on pin C7 (PC7); (8)24 bidirectional I/O lines and 7 input-only lines.
Diagrams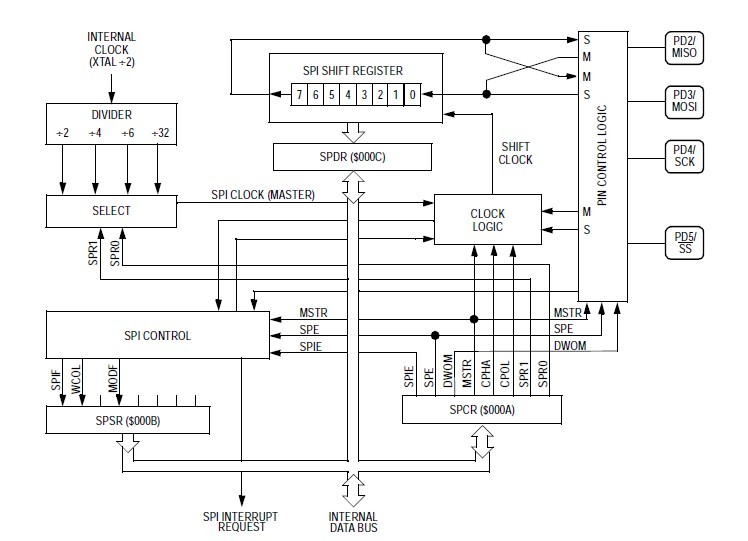 Image
Part No
Mfg
Description
Pricing
(USD)
Quantity

MC705C8ACPE

Freescale Semiconductor

8-bit Microcontrollers (MCU) HC05 CORE + 8K RAM + EPR

Data Sheet



| | |
| --- | --- |
| 0-1: | $5.68 |
| 1-25: | $5.07 |
| 25-50: | $4.91 |
| 50-100: | $4.67 |

Image
Part No
Mfg
Description
Pricing
(USD)
Quantity

MC705B16NBE



IC MCU 8BIT 15K OTP 56-SDIP

Data Sheet

Negotiable

MC705B16NCBE



IC MCU 8BIT 15K OTP 56-SDIP

Data Sheet

Negotiable

MC705C8ABE

Freescale Semiconductor

8-bit Microcontrollers (MCU) 8B MCU -705C8A-EPP

Data Sheet



| | |
| --- | --- |
| 0-1: | $4.94 |
| 1-25: | $4.50 |
| 25-100: | $3.73 |
| 100-500: | $3.40 |


MC705C8ACFBE

Freescale Semiconductor

8-bit Microcontrollers (MCU) HCO5 CORE + 8K RAM + EP

Data Sheet



| | |
| --- | --- |
| 0-1: | $6.53 |
| 1-25: | $5.94 |
| 25-100: | $4.93 |
| 100-500: | $4.49 |


MC705C8ACBE

Freescale Semiconductor

8-bit Microcontrollers (MCU) 8B MCU -705C8A-EPP

Data Sheet

Negotiable

MC705B16NCFNER



IC MCU 8BIT 15K OTP 52-PLCC

Data Sheet

Negotiable